So myself, Jefe, Rol and Al had an impromptu blogging-Facebook session last night, in which Al finally gave in to J's prodding and signed up for a FB account. So we were just chopping it up, shooting the breeze, and contemplating whether or not to eat the Balut in the fridge, all while watching MTV Jams. We collectively couldn't think of the 3rd chick in the Miss Independent video, so we Ondemanded it and discovered it was Keri Hilson. Funny thing was after the video was over, we flipped it back to MTV Jams and the video was playing! Not too bizarre, since its relatively new, but still a semi-trip. Anyway I thought it would be a good time to list the Top 10 Black chicks in the game, starting in reverse order: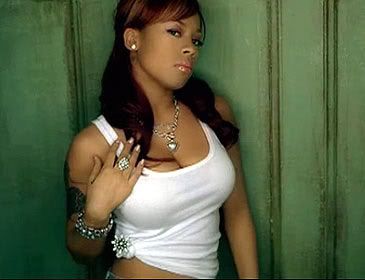 10. Keyshia Cole - When Jay rapped "I want a project chick to play the part, and if it goes down then that's my heart" he was talking about her. And she got her gap fixed.



9. Meagan Good - Her performance in Stomp the Yard made me wish I went to a black college instead of a white one. Well not really.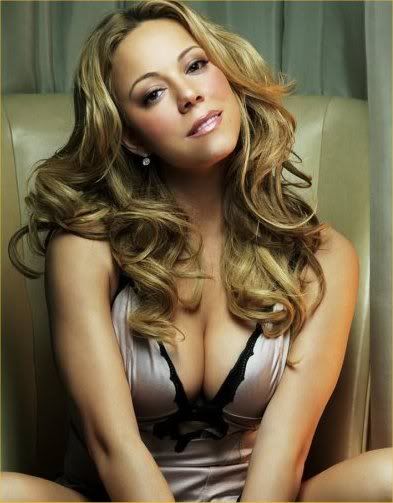 8. Mariah Carey - I remember in 6th grade when she proclaimed she was half-black. And as time goes by it gets more evident. Damn Nick Cannon.



7. Tatyana Ali - This goes back to that old Fresh Prince episode when she was working at Hot Dog on a Stick since she looked so fly in that uniform. "All day long i think of you...i can't even think of things to do" needs to get on my iPod ASAP!



6. Amerie - Chicks can have Hines Ward. We have Amerie! She's probably the dopest Blasian who's not a video vixen haha. Plus she got legs for days.



5. Halle Barry - I swear this chick gets badder by the year. I wasn't feeling her in Boomerang [might have been the toes] but she's like a vintage wine, just gets better with time. If this was a MILF list she'd be top 3.



4. Alicia Keys - She's just fly, straight up wifey material.



3. Christina Milian - I wasn't really sweating her before, then she did that Dip It Low video and it was game over for me. Plus she had a cameo in Smallville a couple seasons ago so she gets some love. Damn Nick Cannon.



2. Beyonce Knowles - How can she not be #1? Well Karl Malone won the MVP once when Jordan was in his prime too. You almost expect perfection from her. Well you can say she's already married so at least there's a chance with the other girls on the list!



1. Lauren London - Yes the #1 spot belongs to Nu-Nu. From her spot in Entourage, in ATL, in the aforementioned Ne-Yo vid, she just the black dime standard. She got perfect curves and complexion and dimples too...stunning.

Damn so these are the top 10 sistas right now. Someday if they maintain they'll be inducted in the Sista Hall of Fame, where only Vanessa Williams and Lark Voorhies are current members. Stacey Dash is up for nomination this year.
.