Hello Blog. Since I had some down time for the past 3 months, I figured it would be a good time to update this piece before I forgot my password again. Although my postings have been few and far between – one entry is for certain – no, not an entry about death and taxes but rather my 4th annual Holiday wishlist of things that I'm not gonna get! Check here for last years, and I still didn't get a PS3 readers. I guess my tastes haven't really changed over the years – I usually want tech gear, golf gear, gear gear, and a random pair of kicks – they've more so evolved as I get older. But just because you age doesn't necessarily mean you're more sophisticated, so I'm not trying to front.

Anyway, this list is in no particular order, just when it came to mind.
Nike Wool Destroyer Jacket
I could've asked for the Leather Version, but this is only $175 vs. $340! That's almost half for the math-impaired. I like how the blue zipper sets it off, and I don't like how the zipper is blue. I am a walking oxymoron. But I love the constrasting charcoal arms and black body. Plus it doesn't even look like a Nike jacket. [But that leads to the question - would I still want it if I wasn't the Swoosh? lol] Can't wait til this hits the outlets!
Polo Richmond Quilted Jacket
But in green and not navy! I repeat Green! Why would I want a jacket that looks like it's inside out? Because all my other coats already look normal duh. I like the textured look, brass buttons and corduroy collar. I actually tried this on at the Polo store downstairs, and frowned when my Polo gift card was only $20 and not $200. I mean I couldn't even get socks with a $20 GC to Polo? Why even bother having that amount in this denomination? That would probably cover the tax portion of this jacket haha.
Dyson Tower Fan
Why the heck do I want this? Simply because it's cool looking. Yall buy Dyson products that suck, while I could get a Dyson that blows. And what words are both antonyms and synonyms? Suck and Blow. "That sucks" and "that blows" can mean the same thing. Can you think of another set of words with those characteristics? Anyway, this thing is bladeless! And if you drop the "l"s from 'bladeless,' it almost resembles 'badass!' How awesome is that.

Nike Stab Dave Whites
The first sneakerhead probably said "once a sneakerhead, always a sneakerhead." While true that Reegsta bought more desert boots than sneaks in the past year, it doesn't mean his love for kicks is any lesser than it once was. Bobbito is one of the most revered shoeheads ever, and dude has less than 10 pairs of kicks. I want these in a sz 10. And there's only 400 of these out there released only in one store in the UK, so act quick!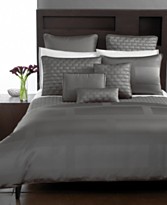 Bedding Stuff
Confessions - I only have one set of lavender sheets with a bleach stain on it. Well, at least I hope it's a bleach stain. I have blue walls, a silver bed frame, and a tan duvet - so I guess any color would match my setup. I think I just picked this Barney Stinson inspired image to match the kicks above. I could use a QUEEN SIZE sheet set, or new pillows, or both! I really need new pillows - the ones I currently own have more than seen their useful life. They've probably seen their second life too.
Callaway Golf uPro GPS
I know I asked for one last year, but it was a SkyCaddie and that recurring fee kinda scared me away. I think the Cally is only a one-time fee. One-time! Plus this looks sleeker, is H20-Proof [no Ras Kass], and is consensusly the better device. I know this isn't gonna make me a better golfer, but at least it would be a welcome distraction. I did get a new driver recently, so I want to measure them bad boys now!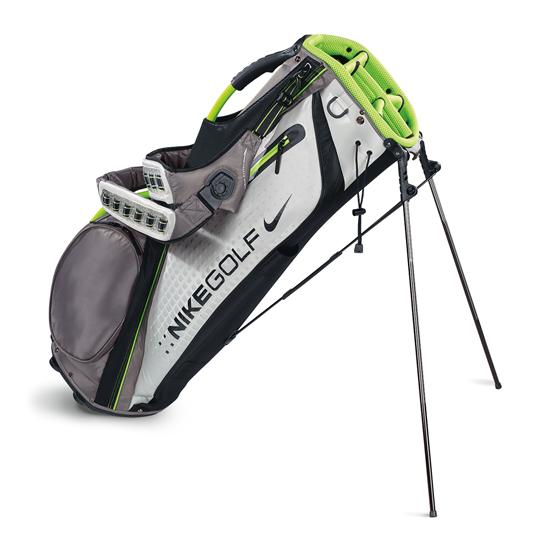 Nike Extreme Element Carry Bag
Okay promise this is my last Nike item I'll put on the list, but this is probably the coolest bag I've ever seen. If the neon Air Max 95 was a bag, it would be this. This retails for $160 and I actually found one for a good deal that I might just pull the trigger on. I know my golf buddies would be relieved. Although I walk like once every 5 rounds, but my current carry-bag is like 14 years old seriously. I think I have a coupon book from 1997 in there. Luckily no old banana though.
J. Lindeberg Golf Jacket
If you don't know me and you're just basing my personality on the imagery of this items, you might think I'm very monochrome. Quite the opposite! [No, not stereochrome hahaha.] I just have mad pastelly crap and need some muted stuff to balance that out. With that said, this jacket is pretty fresh. I saw it at Golfsmith and scoffed at the $250 retail, but luckily for you, I found it at Zappos for almost half-off! Extra Medium please.
Tag Heuer Carbon Fiber Strap
For the low price of $375, I could remove the bracelet from my
current piece
and add this one on! Hope it looks as dope as I'm envisioning it. But it's carbon fiber, which can match my engine, my driver, and some kicks that I have. Hypebeasts and carbon fiber go together like kare kare and bagoong. For that price it's probably bulletproof too, or maybe I'm confusing that with a Kevlar strap. You know, for all thhose times I explore the hood. I do live in the East Bay afterall.
Filson Messenger Bag
I easily could've put a LV Damier Graphite bag here, but to stray away from the black and gray color schemes, I wanted to put something realistic in case Kris Kringle[s] reads this! Plus I think any dude with a Louis is questionable, unless you're Pharrell, and you can't rock that bag with a Land's End vest you heard. Anyway this is StyleBlogger approved, looks versatile and definitely isn't a man purse. It could hold a laptop that has mega-gigabytes son!
Okay I think that's it for now. So think of me when you finalize your Christmas shopping!
.